5 Reasons To Watch 'Hustlers'
Just last week, Empire Entertainment and Slikour OnLife hosted guests at the Sandton City Sterkinekor cinema for the premiere of Hustlers. The film is the work of Lorene Scafaria, featuring a star studded cast with names like Constance Wu, Jennifer Lopez, Julia Stiles, Keke Palmer, Lizzo, Cardi B, and more!
Hustlers follows the lives of exotic dancers before and after the Wall Street crash of 2008. Without villifying sex work, Hustlers depicts some of the lived experiences in the exotic dancer community. It's not all Louis Vuitton handbags and Cadillac Escalade cars…at least in the beginning.
Scafaria's Hustlers is based on a true story, superbly shot, honest in its depiction of exotic dancers and their customers, boasts a brilliant soundtrack, and promotes body positivity!
"The Hustlers at Scores"
TheWall Street crash of 2008 impacted everyone from fireman to the businessmen that made the bad deals. Albeit the impact was noticeably different depending on how much you had invested into the stock market at the time. However, the events of that financial crisis threw the American economy into turmoil, and next to nobody was safe from that. It may not come naturally to you to consider how a financial crisis that rocked the country to its core could impact the adult entertinament industry, but it certainly did.
Constance Wu and Jennifer Lopez's characters are based on the lives of Roselyn "Rosie" Keo and Samantha Barbash. The partners in crime were exotic dancers working at a joint called Hustler's before the crash. When the economy took a knock, so did their patrons, and subsequently so did they. Their stories were articulated by Jessica Pressler in "The Hustlers At Scores" originally published in The New York Times.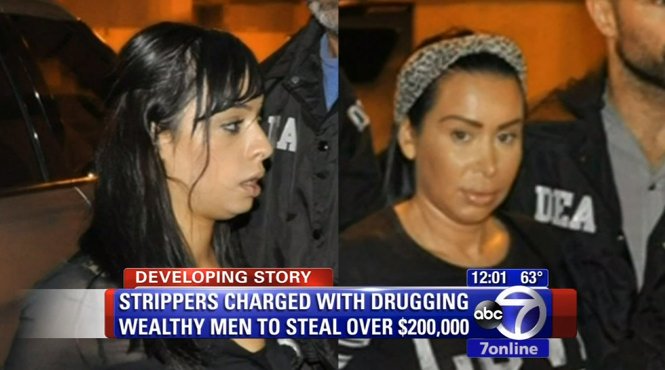 For some women, sex work is empowering, it's a choice they've made to support their themselves, without being forced into the industry. Granted, there is a pervasive and disgusting side of the sex industry that is premised on exploitative practices and the negation of consent. Seeing this industry through the eyes of women who believed they were jaded by the often sleazy men who frequented strip clubs in the mid-2000s is refreshing. Seeing how they exercised their sense of agency in film, sometimes through various layers of illegal activity, makes more than a good watch.
Pristine production
There's something about seeing a film in 4k on a big screen that never gets old. Where Hustler's is concerned, the cineatography, costume design, set, and screenplay were nothing short of perfection. Every detail was perfectly noted in one way or another. Take the costume design, for example. Fur coats are always symbolic of power. From Denzel Washington's portrayal of Frank Lucas in American Gangster to Puff Daddy's iconic fur looks, the garment always symbolizes money, power and glory. However in film, it is often a marker of demise to come. Jennifer Lopez's character is presented initially as a scantilly clad exotic dancer, until her next scene where she lounges on the roof of the strip club covered in a fur coat. An exquisit coat I might add!
Switching gears from the stying, the editing work was excellent. While the average movie goer may not note some of the transitions, fading, color schemes and presence of particular sounds, they all contribute to the overall production of any visual piece. Finally, the way the story payed out was brilliant. From the quotes that linger in your head, like "Motherhood is a mental illness," to the absence of sounds and presnece of props in certain scenes, Lorene Scafaria's film is a knockout.
The realities of sex work
As mentioned above, sex work is not the same for everyone. For some, the sex industry is akin to an illegal prison, a place where nobody should be detained, unimaginable, and rife with human rights violations. However, at the same time, for some the industry is a way to freedom. Cardi B describes how she experienced the latter side of the industry during her time as an exotic dancer. The portrayal of more than one type of adult industry participant is both necessary and valuable to see. Not only did Hustler's share the different types of sex workers, it shared the different types of people that paid for the service. From sleazy older men to the 30-something hotshot executives with drugs to take and cash to burn, the spectrum is wide.
In addition, the fact that they visualized how strip clubs may have gotten their bad reputation of being brothels after the crash of 2008 was interesting to see. It should come as no surprise that when the money dried up on Wall Street, the integrity and limits of sex workers were questioned by grimey characters who tried to coerce sexual favors that were never initially on the table.
In one scene, Constance's character recalls how she came to perform her first paid physically sexual act. The depiction of the Eastern European girls coming into the scene of strip clubs over the likes of women of color once the money in the clubs dried up. Noting how they were more willing to do sex work for pennies in comparison to their American counterparts. However, it is imperative that viewers watch this scene closely and juxtapose it to the freedom and suggested mirth of the previous dancers. The scene featuring Eastern European girls jumps out as something that might remind viewers that sex work isn't work for everyone in the industry. You've got to consent to work.
Sonic nostalgia
Music is forever, even if there is that one song on the radio that drives everyone crazy. In the US, there was a time where we believed that the more radio play a song received, the more likely it would score a Grammy nomination (but let's veer away from the topic of the Grammy's for now).
On Twitter, posts that highlight the soundscape of a particular era in pop culture are common. In this way, Hustlers was reminiscent of a long form version of a brilliant sonic composition. This isn't to say that all of the songs were strictly from the mid-2000s, however the vibe and energy was certainly there. For example, viewers will go from hearing Janet Jackson's "Control" to Flo Rida's "Club Can't Handle Me," anthem. Two very different songs in different periods of time, however still poignantly alluding to the nature of the characters and the time in which they operated.
Believable body positivity
It's fair to say that we're all bored with faux body positivity movements. When someone falls to far outside of the spectrum of "societally beautiful," suddenly the positivity runs out and the judgement rolls in. This is even more acute in sex industries because the further away from societal beauty standards a participant is, the more they are fetishized and become targets of unfair and untword exploitation.
Take Constance Wu's character, for example. A petite Asian woman who is never once portrayed as childlike, albeit there were a few scenes where her innocence and youth suggested a hint of pedophelia in some of her patrons. Nevertheless, she is a woman all of the time, regardless of her physique and ethnicity; womanhood that many Asian sex workers don't get to maintain in their lines of work. Then there's the complete opposite, the character played by Lizzo, who is clearly a plus sized woman never lacking in confidence or selling the seedy side of BBW fetishes. In fact, Lizzo's character is just is bold in her fishnets and body-con outfits as her counterparts.
Seeing this on film, whether it be intentional or otherwise, is necessary. Seldom do we get black role models outside of the lighter complexioned, granted high performing, artists in the industry. However, seeeing a variety of shades, ethnicities, and sizes working in relative harmony is powerful for the culture of representation in Hollywood.